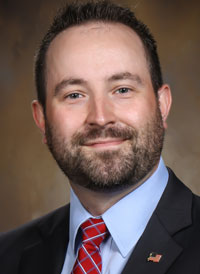 Welcome Jacob Dubay, DO
CentraCare – Plaza Clinic Obstetrics welcomes
Jacob Dubay, DO,
to its team. Dr. Dubay is an OB/GYN who will provide full-spectrum care to women at CentraCare – St. Cloud Medical Group South.
His clinical interests include obstetrics, gynecologic surgery and infertility.
"I want my patients to know that I am here to help them understand all their options for care and, together, we will find the solution that works best for them," Dr. Dubay said.
He completed medical school at Lake Erie College of Osteopathic Medicine in Erie, Pa., and residency at Doctors Hospital, Columbus, Ohio. Outside of work, Dr. Dubay enjoys hiking, mountain biking and boating.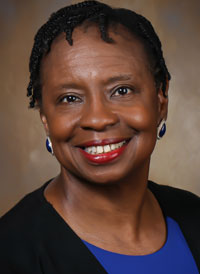 Welcome Rwanda Campbell, MD
The Birth Center at CentraCare – St. Cloud Hospital welcomes Rwanda Campbell, MD, who recently joined its OB hospitalist program. Dr. Campbell says as a hospitalist she is "able to care for a great number of high-risk patients while pursuing my passion of providing evidence-based medicine with kindness and compassion."
Dr. Campbell attended medical school at the University of Chicago – Pritzker School of Medicine and Dartmouth Medical School in Hanover, N.H. She completed her residency in obstetrics and gynecology at the Naval Medical Center in San Diego, Calif. Her special clinical interests are acute care obstetrics, high-risk obstetrics and simulations in obstetrics.
Dr. Campbell is a veteran, serving as an OB/GYN in the U.S. Navy in Sicily and Japan. She moved to Central Minnesota because of the people, community and opportunities. Outside of work, she likes gardening, beekeeping, reading and traveling.
Nurses at CentraCare –

St. Cloud Hospital Birth Center Make Lasting Impression
Summer Coleman, mother of newborn Clara, praised her two nurses for being the best nurses she has ever met in an email sent to the director of the Birth Center. "Nurses don't get the credit that they deserve," Summer said, stating that her nurses listened and advocated for her wish to be awake to see her newborn baby during her C-section. Read the full story.