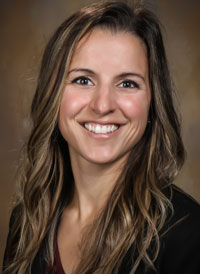 Welcome Kristi Bohlig, PA-C
The CentraCare Heart & Vascular Center welcomes its newest provider
Kristi Bohlig, PA-C.
Kristi began her career as a clinical dietitian due to an interest in wellness and a hunger to understand how the body works. She found that the heart is the engine of the body and that improving its health, can improve the quality of life that patients enjoy.
Kristi received her Master of Physician Assistant Studies from the University of North Dakota School of Medicine and Health Sciences in Grand Forks and her Bachelor of Arts in dietetics from the College of St. Benedict in St. Joseph. She is now working within the interventional cardiology area of the Heart Center.
Kristi enjoys time outdoors, physical activity, adventures with family and friends and being the best mom she can be. As a native to Central Minnesota, she wants to serve and use her skills to give back to the community she grew up in. She is particularly interested in agriculture and farming and enjoys the camaraderie found in rural communities. Cows happen to be her favorite animal!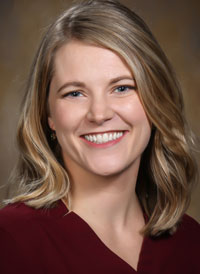 Welcome Faith Dammann, PA-C
The CentraCare Heart & Vascular Center welcomes
Faith Dammann, PA-C.
Faith loves her work because medical professionals bear witness to the most intimate and important parts of life — both common and tragic. She sees this as a large responsibility and a great privilege.
Faith received her Master of Physician Assistant Studies from St. Catherine's University in St. Paul and her bachelor's degree in biology from the College of St. Benedict in St. Joseph. She now is working within general cardiology with an emphasis on structural heart procedures at the Heart Center.
Raised in Central Minnesota, Faith wanted to come back to a community that celebrates its rural roots and growing urban possibilities. She respects the sense of community and work ethic an agricultural area supports. She is fond of old family stories, recipes and folklore. She believes heritage is a part of our identity and something to be shared. Warning to her patients: you may be subjected to a few Irish sayings from time to time!