Heart Attack Averted
You can find CentraCare Heart & Vascular Center at 20 locations across Minnesota, including Glacial Ridge Health System. We are pleased to partner and work as a unified team with other health care organizations so we can provide patients with the best heart care. Read David's story.
CentraCare Heart
&
Vascular Center Ranks 35th in Nation
This past August, U.S. News & World Reports rated the CentraCare Heart & Vascular Center as 35th in the nation for cardiology and heart surgery, as well as for high performance in heart failure, heart bypass surgery, heart attacks, transcatheter aortic valve replacement (TVAR) and aortic valve surgery. Learn more.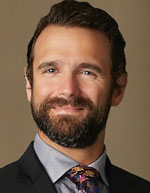 Welcome to Frank Vandy, MD
CentraCare Heart & Vascular Center
welcomes
Frank Vandy, MD,
to its vascular surgery team. He believes no one should have to live in pain or fear of the disease process. Dr. Vandy wants his patients to know "that once we begin a doctor/patient relationship, I will walk with you in your health care journey until you are satisfied." Outside of work, Dr. Vandy likes to cook gourmet food, experience unique wine, travel to remote places, stay healthy and fit and spend as much time as possible with his wife, kids and friends.
Dr. Vandy attended medical school at the Indiana University School of Medicine in Indianapolis and did his residency at the University of Michigan in Ann Arbor. He is board certified in vascular surgery and surgical critical care. His special clinical interests include limb salvage, tibial and pedal loop endovascular therapy, thoracic outlet syndrome and open aortic reconstruction.